On this Awesome Autumn Day With My Sweet Sisters In Christ~~~
And thank you soooo very much Sweet Angie for all your truth and Inspirations
that you so lovingly share with us..
Do stop by her blog and join in on the prayers..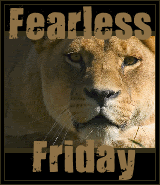 Abba Father, Please bless my Sweet Sisters reading this at this very moment.
Please show them Your Awesome Love and Power working in them through this day.
May Your Holy Spirit minister to them Give each of them the discernment causing them to be aware of any dark forces the enemy has around. Revealing to them the Almighty Power the have in and with Your Holy Name Jesus.
Where there may be fear, self doubt, tiredness or pain, renew in these Sisters of mine, by Your Holy Spirit,, courage, confidence, strength and mercy that can ONLY come from You, Abba Father..
I pray this all asking in Your Precious Name Jesus Christ...Amen and Amen

"Taking my everyday ordinary life and placing it as an offering to Him".
Romans 12:1 The Message Bible
Waving "Hi" with Hugs in my heart for YOU !!!
Dena
PS: The above image I took of my self from our recent BT (business trip) Super Hubb's and I go on to deliver our greeting cards all over Iowa.. And I was thinking of YOU even then too.