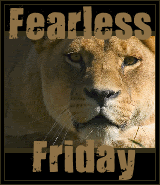 Its an honor to share in a day of prayer with Angela @ Free Spirit Haven..
Do stop by her blog and find out more,,,just click the link above~~~
My heartfelt prayer for you~~~ To be in love with Our Lord and Savior~~~
His is a breathtakingly Awesome Love~~~May it flow within you.
This Love that only Jesus Christ gives by His Mercy and His Grace,
through His Holy Spirit.
May you allow it to fill you with His Peace, comforting you, holding you in whatever circumstance you may be facing.
May you seek first His Kingdom and His Power, knowing this truth~~~
That Christ's Love never lets go, His Love is unchanging, unshakable, having no end.
May you linger there in His presence and tap into Him even in your most hectic of days, and in your possibly worst moments. He is the Almighty God, Our Comforter.
No matter what trials you may be going through. He knows them all and He alone can handle them all, just leave them at the foot of the Cross.
This is my prayer for today for my Sweet Sisters in Christ Jesus
And I pray all this in His Awesome name Jesus~~~ Amen and Amen

"Thank you all for allowing me to be a part of this Fearless Friday"
""But when the kindness and the love of God our Savior was shown, He saved us because of His mercy. It is not because of good deeds we did to be right with Him. He saved us through the washing that made us new people through the Holy Spirit.""
Titus 3:4-5