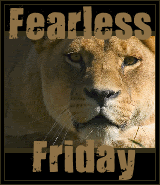 Its an honor to share in a day of prayer with Angela @ Free Spirit Haven..
Do stop by her blog and find out more,,,just click the link above~~~
Abba Father, Thank YOU for this Glorious winter day.
I pray we face this new day with Joy in knowing and living
with Your Holy Spirit inside of each of us.
Show us You want each of us to commit to You,
and that You Our LORD,
want to embrace each one of us too.
We are listening.
Give us the faith to always seek You out
and stay on Your path.
As Your Love warms us,
we know You are
the Keeper of our souls...
Thank You for that Sweet Jesus.
I pray this in Your Mighty Name~~~
Amen and Amen
You my Sweet Sister's,, are God's silver lining on a cloud filled day...And~~~
each of you are EXTRA Blessing's from Him in every way!!! Hugs Dena
Don't forget, if your curious about more of my family and me then please visit my blog @~~~
www.dreamdoodlersdenaesblog.blogspot.com